Now that the weather is heating up, it's time to dust off your barbecue and get the family and friends around for a seafood inspired extravaganza. Whether you catch the fish yourself, or get it from your local fishmonger (we won't tell), now's the perfect time to showcase your barbecuing capabilities.
Read on for seafood recipes to get you inspired this Spring, and where you can find some tasty fresh produce in Two Rocks.
Barbecued Prawns: 
You can't have a seafood BBQ without them! Keep a close eye on them by following the suggested cooking time. These crowd favourites are best eaten straight from the barbecue.
Check out the recipe here.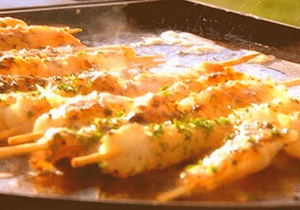 Barbecued Lobster Tails
Seasoned with lemon, garlic and paprika.
Get your flavour punch here.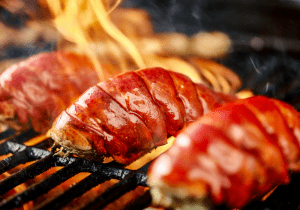 Barbecued Salt N Pepper Squid
Just like your local Chinese restaurant, but cooked on your barbecue! 
Get that authentic classic here.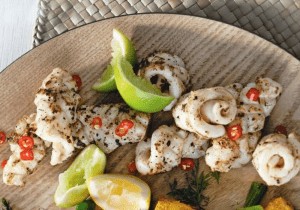 Chilli Crab
This seafood favourite is great for family and friends who enjoy flavour and heat.
Click here for how to heat things up.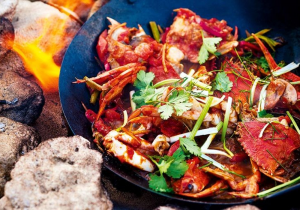 Barbecued Tuna Steaks
Perfect for the warmer months, charred on a hot barbecue with a chilli, garlic and lime marinade.
Get a twist on the traditional here.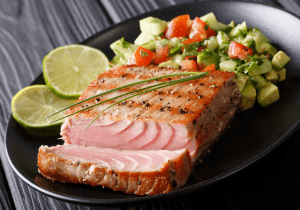 Seafood salad with herb dressing
Fresh and zesty, this salad is a great palate cleanser.
Get the recipe for this fresh side here.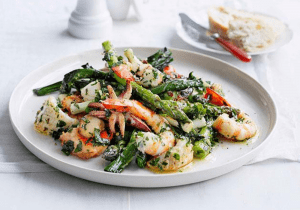 Prawn rolls with thousand island dressing
A great starter for when the barbecued goods aren't quite ready yet.
Get your BBQ and the party rolling here.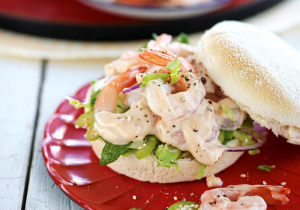 Grilled salmon rice salad
Loaded with vegetables and drizzled with a lemony white wine dressing.
Go on, eat your veggies, click here.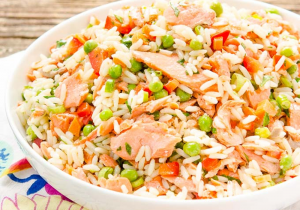 Prawn cocktail
The little appetizer that makes you beg for more.
Don't beg, just get the recipe.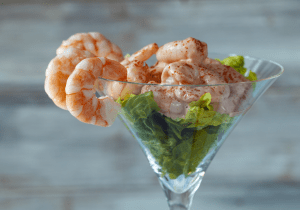 Barbecued Smokey Whole Tailor
Serve this grilled smokey whole tailor with salsa verde and BBQ corn salad for a meal that won't disappoint.
Caught right here in Two Rocks (if you're lucky).
Check out the recipe featured on Escape Fishing with ET here.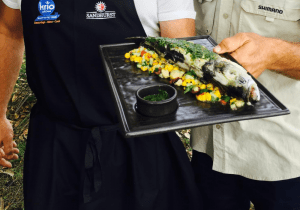 Miso Roasted Mulloway
A popular catch in Two Rocks, jazzed up with winning Japanese flavours.
A lucky catch, find the recipe here.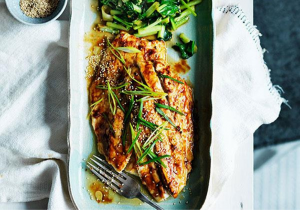 Barbecued snapper with butter and lemon
Keeping it plain and simple with a Two Rocks catch of the day.
For the full recipe, click here.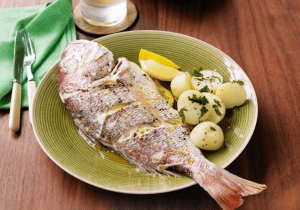 Barbecued Crayfish with Spicy Chorizo Butter
If you're yet to try this mind-blowing combo, add it to your must-try list. The spicy, salty, and smoky chorizo provides the extra oomph you never knew crayfish needed.
A seafood BBQ necessity, click here.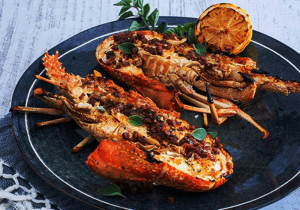 There you have it – inspiration for your upcoming Spring BBQ.
Living by the beach, it makes sense to incorporate seafood into your Spring BBQ menu. Spring is the perfect time to get your loved one's round for an all Australian seafood BBQ. Utilising fresh produce, or even a speciality 'catch of the day' from Two Rocks from the expert angler in the family, what's stopping you? Dust off your BBQ and invite family and friends over for a seafood BBQ at yours.
Ready for a Spring Seafood BBQ at your beach home? Contact Atlantis Beach today to secure a home and entertainment paradise, a stone's throw from Two Rocks and some of W.A.'s best fishing spots.